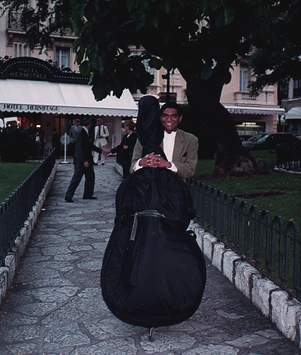 After Louis Armstrong's group,
we were the second Jazz group
to have performed in Khartoum.
Khadafy bombed Khartoum the
day we were leaving for Cairo
and Alexandria and in Morocco
we performed in Casablanca,
Marrakech and Rabat were we
performed for Admiral Crowe
when he was commanding
the Sixth Fleet.


All in all I think that this tour
affected me more than any tour.
India, indeed left an indelible
mark in my life.